services offered
Type Of Inspections offered
Pre-sale inspection
Home inspections are not just for home buyers. Sellers gain peace of mind by avoiding the dicovery of last minute problems found during a buyers inspection. Pre-sale inspections allow time to take care of issues before they bacome a setback that may deter a potential buyer. They protect you from over-inflated buyer procured estimates, lost time on the market if the deal falls apart and reduces your liability with full disclosure.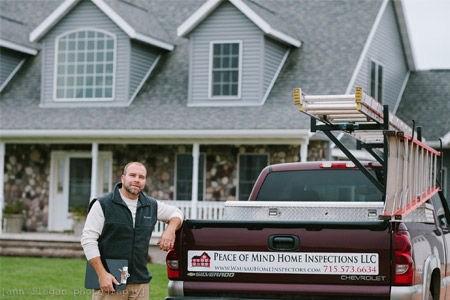 Pre-purchase inspection
Buying a home is the biggest single investment most of us make. Home inspection protect your financial interest and your family by finding potential safety defects or concerns. From leaky basements to faulty wiring I take this role very seriously and realize a home inspection is an integral part of your home buying decision.
Radon Testing
Radon is a odorless and invisible radioactive gas that can occur anywhere in US. It is estimated that radon exposure is responsible for as many as 32,000 deaths each year in the US. It is the second highest cause of lung cancer. Central WI has higher than average radon levels than other areas in the state. A radon test is a simple, inexpensive way to bring you peace of mind to ensure your home has levels.
Click here to see a map.
Peace of Mind Home Inspections provides testing services for radon to ensure radon levels are below the EPA guidelines. If they are not I will provide you with the information to take action and mitigate elevated levels of radon.